Welcome to our website, we are a family run business opperating out of Culverley Farm in Beaulieu, New Forest. Click on the UK map to the right for our loacation.
We are proud to supply a wide range of new and used tractors, agricultural, forestry and plant machinery, their fluids and parts. We have a highly experienced staff team in our servicing department who cover both on-site and off-site repairs and servicing.
Please feel free to call if you have any questions, our team will be happy to help. We like to think of ourselves as being small enough to care yet large enough to cope.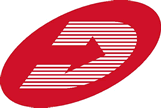 Providers of Service, Sales and Parts