Firewood Machinery (Please Call for Prices)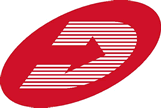 Dovey Ltd are able to supply a large choice of Log Splitters from 5 to 100 tons. There are vertical and horizontal Electric Log Splitters from 5 to 25 tons, Petrol Engine vertical or horizontal log splitters from 5 to 22 tons, and we can supply Log Splitters that come with there own axles or trailers for transporting on the road. There are Tractor Hydraulic or Tractor PTO driven log splitters from 5 to 100 tons. We can even order in customised Log Splitters to suit individual requirements. We offer a range of Saw Benches and Log Saws, Log Saw Conveyor combinations and Firewood Processors. There is also a range of Band Saws.
We supply Firewood Machinery that is suitable for both domestic and commercial use.
Logging Saw Benches, with or without Conveyors, Band Saws, Firewood Processors and Chipper Shredders are also available.