Used Tractors (Please Call for Prices)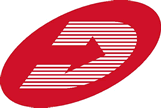 We usually have a small variety of used tractors for sale at Culverly Farm for you to look at and if needed can source to your requirements.
March Madness!!
We have an amazing deal on this impressive as new (10Hrs) X5
​
- 40K Eco Transmission
- 100Hp
- Telescopic Hitch
- Euro loader plate with soft ride
- Power Shuttle
- 3 Speed power shift
- Air Seat
Fiance options available to suit.
Give us a call for more details!
Please see our news page for demonstration tractors we currently have available for trial